Welcome to Open Door!
We are a group of ordinary people seeking after an extraordinary God! Jesus Christ has made a way for all of us to know Him, and it is for this reason we gather weekly to sing praises to His name, fellowship with other believers, and hear stirring Bible messages from our Pastoral Team.
Whether you are looking for a welcoming church home, have questions about what it means to become a Christian, or are somewhere in between, we would love for you to join us and see what God has in store for you.
​
Sincerely,
Pastor Grant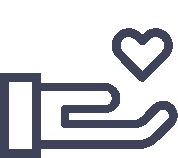 We believe that giving is an aspect of our worship to God. His work at Open Door could not happen without the faithful, generous giving of God's people. You can give in person, but now, you can give online! Send your tithe, missions giving, or an offering through the link below.
Subscribe to church event reminders and weekly Scriptural inspiration from "The Pen of the Pastor"